Hack administrator password windows 7 professional. How to Hack Windows Administrator Password
Hack administrator password windows 7 professional
Rating: 6,3/10

479

reviews
Hacking Windows 7/8/10 Administrator Password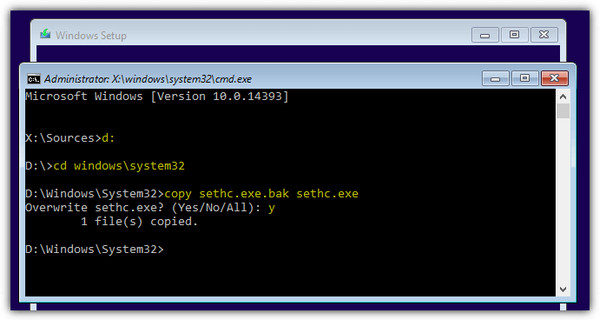 Has anyone else ever heard of this? Now that you've regained access to Windows 7, go back and follow advice below. Step 6: Type a new password for your Windows 7 administration account and just click Next and Finish and now you can get access to your system with newly created password. You just need to create it one time, and you can use it to reset password for many times you'd like. No need to worry about data loss and complexity during operation, you can solve your computer problem with Windows Password Recovery Professional easily and quickly. It is very easy to complete Windows 7 password hacking by using this disk.
Next
How to Break, Bypass & Reset Windows 7 Admin or User Password?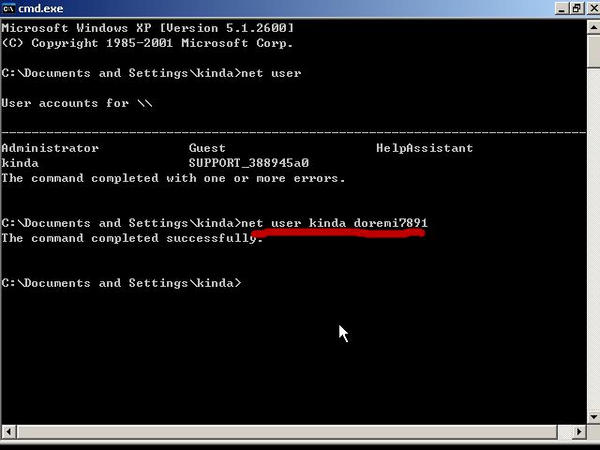 This works even at the logon screen. Now you don't have to worry about it because there are lots of ways you can try to reset or recover the password before you restore the locked Dell computer to factory settings. I created a user with limited non admin functionality. No amount of crucial data is going to be lost while the software does its work. By the way, it supports Windows 7 and older Windows operating systems. This time, Windows Password Recovery will startup during booting.
Next
Windows 7 Password Reset
This post will show you how to hack Windows administrator password at times when you forget it or when you want to gain access to a computer for which you do not know the password. Note: If this solution is taken, you may probably lose data on your Windows 7 machine. Solution 1: Windows Installation disc is helpful if Windows 7 password lost or forgotten. If you do not know whether the way is safe or not, I can recommend one to you. Select your target user account. But believe it or not, this will end up doing much more damage than helping you since it will remove all the important data and documents from your primary disk beyond recovery.
Next
Hacking Windows 7/8/10 Administrator Password
Hack Windows 7 Password without Software There are 2 types of account on Win 7 by default. I just want few games not to be run on my system eventhough the file appears to the other users of the computer. It is necessary that you keep it safeguarded from third party interruptions and data leakage. To delete an existing account or add a new user account with administrator rights, simply hit the corresponding button, follow the wizard, and you're off. My son has set a new password for his Asus Laptop which runs on Windows 7 and now seems that he cannot remember it. Note: This method also works on Windows 8 and Windows 10.
Next
Windows 7 I Forgot Administrator Password
If you , then it is the best solution for you to bypass Windows 7 Administrator password. Below is step by step guide for you: 1. But now a cmd window will open and you have to type a command - control userpasswords2 and now click on your Administrator account and in the bottom right corner if the windows it will ask for Reset Password. It can hack domain passwords as well. Here we take how to hack Windows 7 administrator password for example. . You can use this amazing tool to recover your lost password or reset a new one with easy, let's see how it works: Step 1: Download and install this program in any working computer and then launch it.
Next
How to Hack Windows 7 Administrator/User Password
Type a new password in the new password box, and type it again to confirm. Method Two: Hacking Windows 7 by using A Windows 7 Repair Disk As we know, we can use a Windows 7 repair disk to reset the system to a previous point so that you may know the password or there is no password protected. Anyway, I am guessing we are the same and have been looking for this file for quite some time and getting tired of it, so here's something to share to you, which I already found and tested to be legit and working. No need to format or re-install Windows! Step 1: First start your Windows 7 computer or laptop and connect it with the password reset disk. You can be sure that safety is the number one priority here and you can absolutely rely on its system functions to provide you the best of password recovery services.
Next
How to Hack Windows 7 Administrator and User Password
I've tested a few Windows password recovery tools and found out is best among them. It also had Acronis Boot Disk manager which had to be disabled inside the app. Another user account with Administrator rights. This is a very efficient method and works well but you must have a viable system restore point to use that was created before you started having logon issues. Two ways to help you regain acess to your Windows. And to make matters even worse very few of them know that there are several simple methods which can help them fix this issue. Windows 7 Password Rescuer Trial Version can only display all user accounts of your computer, but cannot reset password or add new user account.
Next
How to Hack Windows 7 Administrator and User Password
Or try professional but safe program - iSeePassword application to without system reinstallation. I was then able to delete the password for one of the accounts. Exit the Command Promot and Type New Password to be Logged in User Account. Make sure you remove the disk from the computer, or the machine will boot from the password reset disk again next time you power on it. It even gives you options to delete an unwanted account or add a new admin account.
Next
How to Hack Windows 7 Administrator/User Password
There is no doubt that password protection on your Windows 7, 8 or 10 is very important to your files, without password, anyone who can get physical access to your Windows and stole your files, photos or emails. When it comes to the log-on password of a Windows 7 on Dell computer, you may create a strong password to protect your computer. Here I would like to show you with default Windows 7 administrator account. We are convinced that this professional version is strong enough to regain your control of Windows 7. Now make a copy of the cmd and rename it to Utilman. If you've lost your password that's used to log on to Windows 7, how can you regain access to the machine? Just follow the simple steps below to get access to your system. The installation is easy to operate, then open the program.
Next
hack windows 7, 8, 10 admin password
All Windows 7 user accounts will be displayed. For this, you'd better write down the passwords somewhere that is safe and private. Here, this article gives two ways for your reference. If there is another account that's configured as an admin and has admin privilege on the same machine, you can use it to sign in Win 7 Dell computer and then head to User Accounts option under Control Panel to change the password of lost account. Then click Reboot to let the computer eject the recovery disk and click Yes to restart your computer.
Next