How to hack windows 7 password without software or cd. How to Reset Windows 7 Password without Reset Disk/USB/CD
How to hack windows 7 password without software or cd
Rating: 6,9/10

1738

reviews
Reset Windows 7 Password Without Password Reset Disk
Then select your language and then click on the Next button. Select a Windows system which you want to reset its users' password. When you run the program, it asks you to choose a media type to make the recovery disk. But the following alternative solutions would be helpful without using password disk. One of the first things you have to do upon setting up your computer is creating a Windows 7 password reset disk. While mentioning each step I have tried to give you full guidance.
Next
How to hack Windows 7, 8, 8.1 & 10 Administrator password with and without any software or installation CD/Reset disk.
Exit the Command Prompt and reboot the computer. Once the disk is done booting, Ophcrack should start automatically and will begin hacking the passwords for all of the users on your computer. In case if by mistake if you over jump any step so do not worry just remember what you have done previously along with the file and prepare it as it was and redo the same below process again to unlock windows 7 password. Get details with fingerprint recovery, visit. Step 2: Press F8 to enter Advanced Boot Options before the Windows 7 loading screen appears. To some extent after using those outsource application for unlock windows 7 password you reach at the point of time where you got to know that you have lost your data and you start hunting.
Next
How to Bypass Windows 7/8/10 or Admin Password in 3 Ways

The previous owner of the laptop was fired and did not give the company the password. Which trick here I am introducing you this is totally free and hardly it required your smaller engagement for how to hack windows 7 password and also while applying this technique your data never delete. Once It is done, Restart your Computer. When the System Recovery Options dialog appears, select Startup Repair and follow the Repair Wizard. Choose the username for which you want to reset the password. Windows 7 will treat this as a start up fault and try to recover from the error. It will not make any change into the Windows 7 password reset task.
Next
Windows 7 Password Hack Without Cd or Software
This file is highly protected and not accessible while Windows is running even for the administrator user. Type net user username password, replacing username with your username and password with a new password. This time, Windows Password Recovery will startup during booting. Select Safe Mode with Command Prompt and then press Enter. So make sure you grab the right one.
Next
How to Bypass Windows Password With Ease?
All Windows 7 user accounts will be displayed. Thus leaving this method my only seeming option… Except it does not work, it appears. It is very easy to complete Windows 7 password hacking by using this disk. But believe it or not, this will end up doing much more damage than helping you since it will remove all the important data and documents from your primary disk beyond recovery. Click on Start, search for system repair disc, then click Create a system repair disc from the search results. I did and again it did not show on the screen but I hit enter and it worked.
Next
3 Methods to Reset Windows 7/8/10 Password without Any Software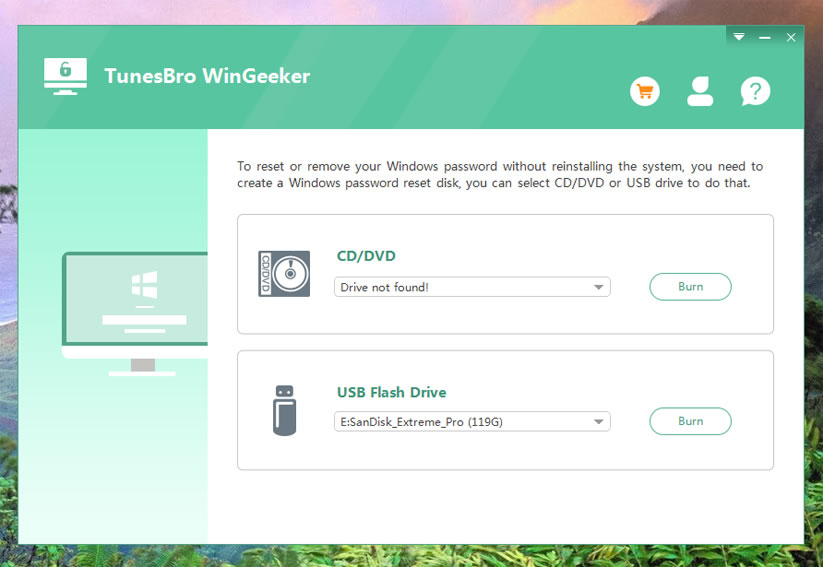 But you need to create it before you lost your password. Windows is a very secure and powerful operating system which can abort all the attacks faced by it. It can help you bypass Windows 7 password in 5 minutes with 4 simple steps. Step 10: You will see a notepad file. The command prompt opens without getting logged into the system. But what if you did not create the reset disk beforehand? It can recover Windows 7 administrator and standard user password instantly. We would like to expose and reveal the tricks in this guide and will show you how to bypass Windows 10 password even if you don't remember it.
Next
How to Reset Windows 7 Password with or without Reset Disk
Step 1: Turn off your computer and restart it, enter F8 to get in Advanced Boot Options. This way, you can bypass your Windows Vista forgotten password and get a new one without using software but using the installation disk. Step 8: The new password has been successfully reset when the command is completed successfully. Ophcrack Ophcrack is one of the most popular based on rainbow tables. No, Rahul, it should not ask for password before suggesting the recovery. Step 3: Reset Windows forgotten administrator password with net user command. In comparing with others methods this method is safe because here just I am introducing you a simple one more function to reset windows 7 password without disk and in a matter of requirement you are not require anything such as command prompt, software or internet to Windows 7 password hack.
Next
3 Methods to Reset Windows 7/8/10 Password without Any Software
It will be completed in a minute. In this tutorial, I have given you every single brief which I thought of significant to hack windows 7 admin password. So you have to go and find a working computer to complete the task. Method 2: Bypass Windows password with A Third Party However, if you haven't created a password reset disk and forgot all administrator account password, it's better for you to bypass Windows password with Windows password reset software. Don't rush to use software even without any reset disk. So anyone who have following password reset disk, admin account or installation disc, who will be able to sign in computer again. Just click it to open Password Reset Wizard.
Next
How to Reset Windows 7 Password with or without Reset Disk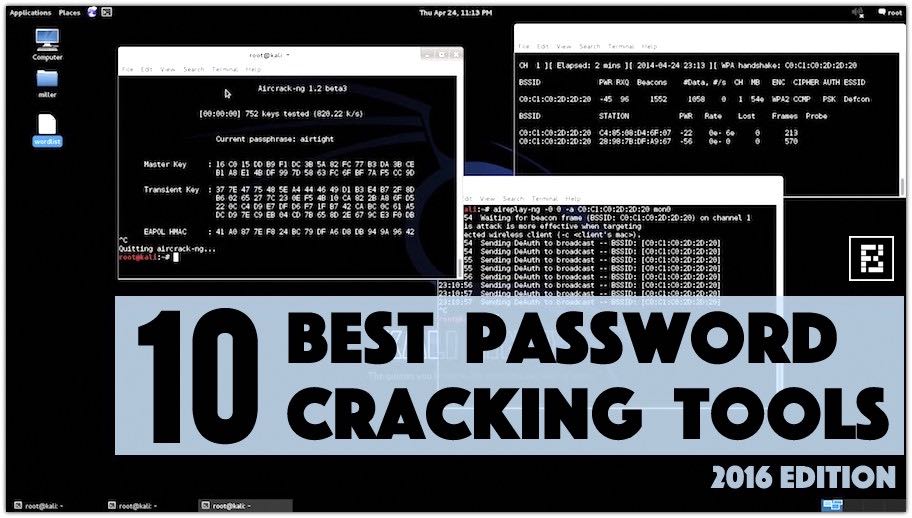 There are many paid Softwares that allow you to crack the Windows Password. You'll be able to access to the recovery options and bypass Windows 7 password with ease. Sethc is the file responsible for showing the Stick-keys message. That may be not what you really want. A Windows 7 repair disk can be created easily: Step 1.
Next